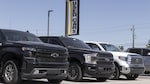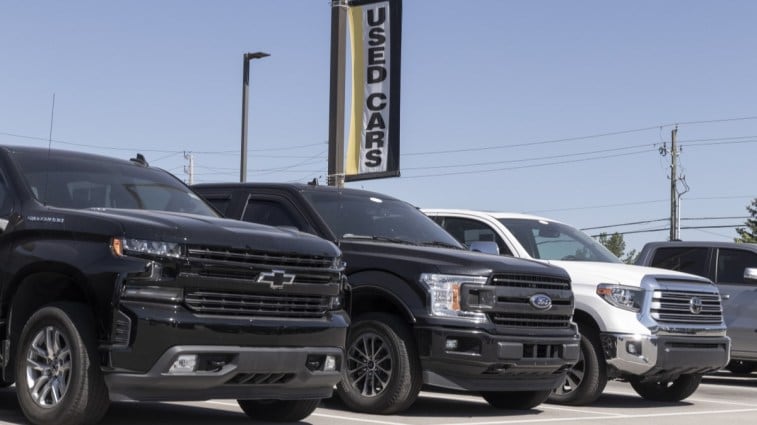 America's car market operates in a giant cycle. No one planned it. But an interruption in one part of the cycle affects all the other parts. Waves that rock the new car market ripple through the used car market years later.
Americans have spent most of the past two years dealing with record-high new car prices. The average price paid for a new car recently fell below the sticker price for the first time in nearly two years. Even that good news can be misleading because sticker prices themselves are near all-time highs.
why? Because, says Brian Finkelmeyer, "the used car factory was shut down."
Early COVID-19-Related Shutdowns Will Affect Us For Years
Finkelmeyer is senior director of new car solutions at Cox Automotive, the parent company of Kelley Blue Book. His position gives him deep insight into the mechanics of the cycle, and he offers a new analogy for understanding what happened to it.
"We didn't fully appreciate what was happening at that moment, but for the first time," he says, the COVID-19 pandemic meant the auto industry experienced "a used-car factory shutdown."
New car factories, anticipating a massive drop in demand as many Americans reduced their driving, halted or slowed production for months. Demand for new cars recovered as the economy recovered and government programs injected new money into it. But a global microchip shortage kept production low.
"As a result, new-vehicle inventories plummeted from 3.8 million in the spring of 2020 to a mere 820,000 by the fall of 2021," Finkelmeyer explains. "This dramatic loss of production led to the industry selling 8.1 million fewer vehicles from 2020-2022 compared to the 2017-2019 timeframe."
That's 8.1 million cars not reaching the used car market today.
Cox Automotive reports that used vehicle inventories are near the lowest level seen in over a decade.
Leases, Rental Cars Not There To Fuel Used Car Supply
Leases are a big part of the car market cycle. Lessees have historically returned most leased cars after about three years. They also tend to take good care of their cars, obeying mileage restrictions and knowing they need to return the car in good shape or pay extra fees.
That provides dealers with a steady stream of lightly used cars that feeds the used car market. But, Finkelmeyer says, lessees largely changed their behavior, too.
A lease typically includes a fixed price the lessee can pay to purchase the car at the end of the lease. When car values ​​are soared, many could buy their car for an amount less than it was worth at the end of its lease.
"Over the past three years, we've seen a significant increase in the number of off-lease cars purchased by lessees, with return rates plummeting from 62% to 11%," Finkelmeyer says.
Rental car companies, too, found themselves holding onto cars longer. That restricted another supply of used cars.
Used Car Buyers Paying Much More For Less
"Before the pandemic, the average price of a used car was $19,827, but it's now $26,686 (a 35% increase)," notes Finkelmeyer. "The pre-pandemic average used vehicle had 65,000 miles on it, but now the average mileage is 71,000 miles (+9%)." That leaves today's used car buyers "paying 35% more for a vehicle with 9% more wear and tear."
Automakers Building Lots of Expensive New Cars
To add to the effect, carmakers started focusing on building more expensive cars.
With fewer microchips available, they focused on building the cars that would bring the highest margins. The Federal Reserve also began raising interest rates. That made it harder for people with lower incomes or stressed credit to qualify for car loans.
Automakers, in response, built a few cars for them. In December 2017, automakers produced 36 models priced at $25,000 or less. Five years later, they built just 10.
Instead, they built cars for people who could still qualify for loans and pay higher prices.
The phenomenon even has Americans working to keep their older cars running for as long as possible. Finkelmeyer notes, "AutoZone and O'Reilly's Auto Parts have experienced revenue growth of 37% and 42%, respectively, since 2019."
Automakers are building fewer cars and focusing on producing expensive models. "Most plants are currently running at about 80% of their pre-pandemic production levels and are continuing to build a very expensive mix of new vehicles," notes Finkelmeyer.
This Pattern Could Be With Us for Years
What will reverse the pattern? Nothing anytime soon, Finkelmeyer says. "If the wealthiest Americans continue buying $65,000 trucks and SUVs, the automakers will have no incentive to dial back their mix, provide special lease offers or increase their sales to rental or fleet companies."
Waves that rock the new car market ripple through the used car market years later. The inexpensive cars they aren't building today will never appear on the used market.
While the pandemic has faded, we have not seen a rush of manufacturers designing affordable new cars.
The cycle has changed. Fewer used cars are entering the cycle, and the new cars that will be used cars in a few years carry higher prices.
Finkelmeyer concluded, "The used-car market will not feel like a vacation for any buyer for the next 3-5 years."