Smartphone applications like Apple CarPlay and Android Auto have become must-haves for a lot of consumers. Instead of having to interact with an automaker's infotainment system, which can be confusing and unintuitive, these features mirror your smartphone's screen to the main display. Automakers, though, are investing millions into developing better infotainment systems and want people to stop using smartphone connectivity features. While smartphone mirroring, especially Apple CarPlay, maybe some of the more popular tech features on sale, GM announced that it would eliminate Apple CarPlay and Android Auto from its EVs.
The first electric vehicle from GM that won't have Apple CarPlay or Android Auto will be the 2024 Chevrolet Blazer EV. That electric SUV is expected to arrive this fall. GM claims that taking smartphone connectivity out of its EVs will allow it to expand on its vehicle's tech capabilities. The automaker states that removing Apple CarPlay and Android Auto will allow for better integration between the navigation system and growing network of EV chargers.
"We have a lot of new driver assistance features coming that are more tightly coupled with navigation," Micke Hichme, GM's executive director of digital cockpit experience, told Reuters. "We don't want to design these features in a way that is dependent on a person having a cellphone."
Since 2019, GM has been working with Google to develop the software for its infotainment system. The system will reportedly be more integrated with the automaker's other high-tech features like Super Cruise. The brand's new infotainment system will feature Google Maps and Google Assistant, as well as built-in access to Spotify and Audible.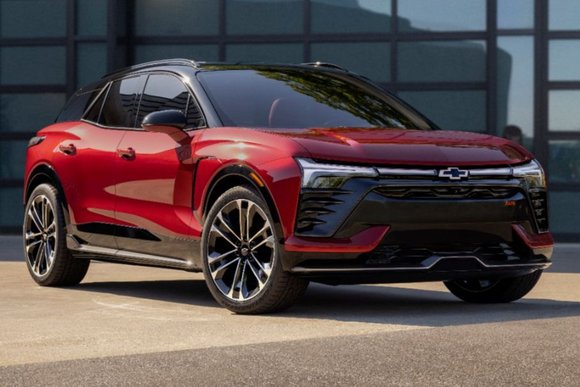 While GM's EVs won't be available with Apple CarPlay or Android Auto, its gas-powered models will be. We could see GM offer these smartphone mirroring features as an option.
We're not sure how this decision to leave out Apple CarPlay and Android Auto will go. Even automakers, like Toyota, that refused to offer Apple CarPlay on their vehicles have moved to offering the smartphone connectivity system popularity as standard because of its.
Another thing that could cause some consumers to get upset about GM's decision to stop offering smartphone connectivity in its EVs is because of its ability to introduce a subscription service and gain more access to user data. GMs could introduce these things as part of a subscription plan or corner owners into getting a subscription plan if they want to use some of the automaker's new tech features. Plus, when you use Apple CarPlay or Android Auto, some of the data can't be accessed by the automaker.
"We do believe there are subscription revenue opportunities for us," said Edward Kummer, GM's chief digital officer. Reuters claims that GM Chief Executive Mary Barra is hoping to get $20 billion to $25 billion in annual revenue from subscription plans by 2030.
GM has announced that it will stop building vehicles with an internal combustion engine after 2035. The automaker will not disable Apple CarPlay on vehicles that currently have it. We're not sure how receptive consumers will be to GM's decision, as roughly 50% of Americans have an iPhone.
Pictured: 2023 Cadillac Celestiq (Top), 2024 Chevrolet Blazer EV (Middle)
Source: Reuters
Explore the Best EV and Hybrid Deals