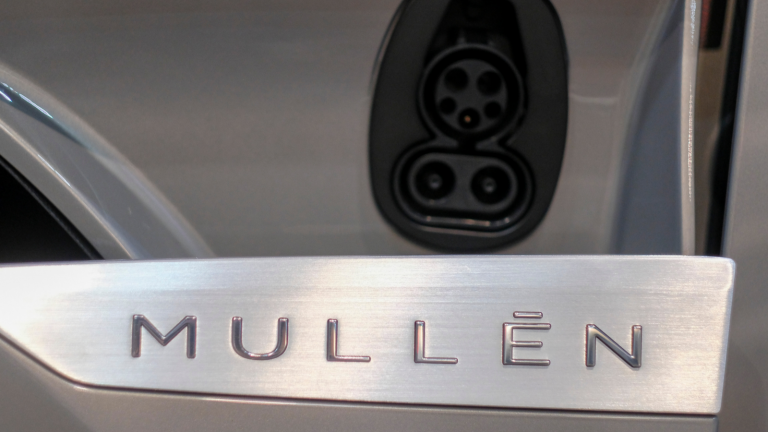 Source: Ringo Chiu / Shutterstock
Among the meme stocks gaining traction today is Mullen Automotive (NASDAQ:MULN). Shares of MULN stock have surged more than 8% in today's session, moving off of an all-time low seen over the past week.
This move is on some rather compelling news for speculators and investors in this upstart electric vehicle (EV) maker. Mullen announced an impressive 1,000-vehicle order from the Randy Marion Automotive Group's (RMA) Randy Marion Isuzu, LLC segment. The company reports that the deal should amount to $63 million when all Class 3 EV cab chassis trucks are delivered.
RMA is a return customer too. As recently as March, Mullen fulfilled commercial EV delivery orders for other segments of the RMA.
For a company in dire need of good news, this is music to investors' ears. Deliveries are expected to begin in August of this year, meaning investors finally have some revenue visibility to point to as the company looks to get rid of its financial troubles.
Let's dive into what investors may want to make of this news.
Is MULN Stock a Buy Following This Big Order Announcement?
For many investors in Mullen, this announcement may be too little too late. The early-stage EV maker has been hit by various issues, such as missing production deadlines and a recent defamation lawsuit, which clearly has investors on edge.
Indeed, as far as EV stocks with troubles are concerned, Mullen remains among the most embattled companies out there. That's something that bulls will need to contend with as big-money investors continue to short this name into the ground.
However, at around 8 cents per share, there's only so far MULN stock can drop, with speculators likely to become increasingly interested in betting on an impressive rebound. Additionally, this large order does provide a fundamental catalyst for the stock in the near term.
Thus, now may be the time for investors in MULN stock to buckle up. I have no idea which direction this stock is headed. But if today's price action is any indication, this stock will likely make headlines as a top intraday mover in the coming weeks.
On the date of publication, Chris MacDonald did not have (either directly or indirectly) any positions in the securities mentioned in this article. The opinions expressed in this article are those of the writer, subject to the InvestorPlace.com Publishing Guidelines.