Quick Facts About Buying an Electric Vehicle Now
If you are teetering on the brink of buying an electric vehicle (EV), you may well be asking yourself if you should buy a new EV now or wait. We understand your hesitation. The faltering economy, exploding interest rates, new and confusing regulations on EV tax credits, and the high price of vehicles in general are just a few of the issues that may give you pause.
Our discussion here focuses on fully electric vehicles drawing all their power from a battery charged by plugging into an outside electric source. This excludes plug-in hybrids (PHEVs) and traditional hybrids (HEVs), which both have and rely on gasoline-fueled engines.
Let's explore some of the issues we've raised, provide a few pros and cons for buying now, and then we'll tell you what we would do if we were in your shoes.
How Much Does an Electric Car Cost?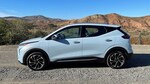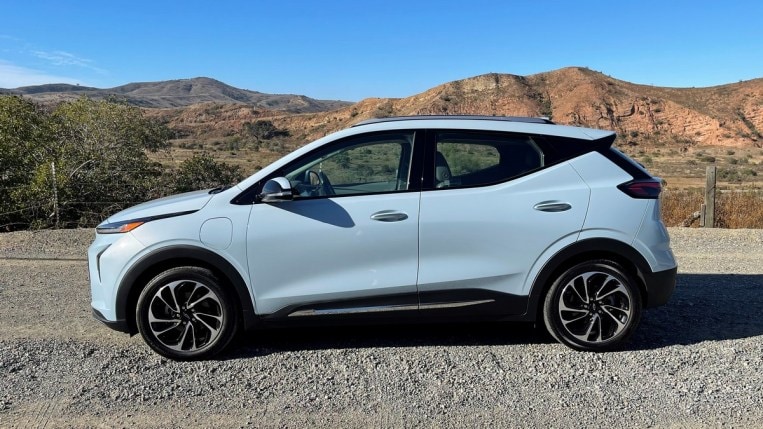 Today, the average price of an EV in the United States is just above $61,000. Correct, that is luxury-car territory. Of course, it's an average; therefore, some EVs are priced lower and some higher. However, there are only a handful of electric cars sneaking below $40,000. For example, those below that threshold include (before destination charges) the Chevy Bolt ($26,500), the Nissan Leaf ($28,040), the Hyundai Kona Electric ($33,500), and the Kia Niro EV ($39,550). Most cost much more; accordingly, manufacturers have priced electric vehicles beyond the reach of the average consumer.
A few EV manufacturers (Nissan, Chevrolet, and Tesla) have reduced their EV prices. For example, Tesla has dropped the price of its Model 3 by $3,750, and its Model Y by $13,000. Consequently, under the new electric car tax credit rules, they are both now eligible for as much as a $7,500 credit. In other words, overnight the Model Y can now cost as much as $20,500 less than it did in December, 2022.
RELATED: Tesla's Price Cuts Have Angry Owners, Resale Values ​​Threatened
However, generally, we don't see EV prices dropping significantly over the next few months
Lack of Variety in Electric Vehicle Models
Despite the volume of new EV models carmakers continue introducing, there still isn't near the variety of electric car models boasted by gasoline-fueled options. Moreover, if you are brand loyal, the choices narrow even more. For example, brands including Honda, Dodge, Buick, and Infiniti don't yet offer an EV. However, nearly every car manufacturer has announced plans to produce EVs in the near future.
In other words, the options will increase with time. Consequently, if you can't find exactly what you want now, you may be able to in a year or two.
RELATED: Concept Electric Cars That Could Make You an EV Convert
Tight Supply in Automotive Market
Name a reason: The microchip shortage, a clogged supply chain, assembly line issues, or whatever else might cause delays, more than a few EVs can take a year or longer from the initial deposit to customer delivery. In some cases, the supply simply can't meet the demand. Therefore, orders pile up and consumers must wait months for the EV of their choice. When or if the supply will catch up with the demand remains to be seen. So many variables are involved, making any sort of sound prediction virtually impossible. Although the logic tells us that at some point, supply will meet demand.
EV Tax Credits You May Consider
If you are adept at deciphering all the rules in the Inflation Reduction Act (or the "Build Back Better" plan) that congress passed late last summer, you might successfully negotiate the mishmash of new rules. Then there are the exceptions and timetables for the latest EV tax-credit regulations, and as of this writing, the finalized details are still being hammered out. The ramifications of this new bill are too vast to explain here. We have covered many of the details, as we understand them today, elsewhere and you can check them out in our latest version of our article on tax credits.
However, whether you qualify for up to the $7,500 tax credit (2023) or tax rebate (2024) depends upon your income. For example, the rebates are limited to individuals reporting adjusted gross incomes of $150,000 or less on taxes, $225,000 for those filing as head of household, and $300,000 for joint filers. It also depends on the price of the EV ($55,000 or less for cars and $80,000 or less for trucks and SUVs). Oh, and to qualify, the EV must also be assembled in the United States, Canada, or Mexico. Unless you lease.
Increasing Auto Loan Interest Rates
As the Federal Reserve struggles to bring under control today's overheated inflation, it is raising its Federal Funds interest rate. This is the rate banks charge one another for short-term loans, and it's set by a committee of 12 Fed members. The Fed is the central bank of the United States. The federal funds rate is the leading influencer of the prime rate, which is the interest rate banks charge their very best customers when borrowing money.
According to the financial market experts at Bankrate, the fed funds rate in early January of 2023 was 4.5%. A year before, it was 0.25%. Yep, that's an increase of 4.25% year over year. Consequently, the prime rate jumped from 3.25% a year ago to 7.5% in early January. This pressures all lenders to increase interest rates for all other car loan borrowers across the board.
As a result of higher car prices and interest rates, the average new car payment will reach $777 by the end of 2022.
What's Next?
Cox Automotive Economist Jonathan Smoke sees the Fed raising the Federal Fund Rates even further in the first half of 2023. Cox is the parent company of Kelley Blue Book.
Consequently, auto loan rates will increase further, as well. At that point, the upward trend could be over and maybe even bring a little relief. However, Smoke expects auto loan interest rates to continue to be painfully high through 2023, and into 2024.
Is the Economy in a Recession?
Historically, two consecutive quarters of negative gross domestic product (GDP) have been the definition of a recession. The United States economy certainly met that standard in the first two quarters of 2022. However, it bounced back a bit in the last two quarters of 2022. The arbiter for making the "recession" call, the National Bureau of Economic Research, has yet to do so. why? Because other economic indicators have remained relatively strong. For example, by government measures, unemployment has remained low, while consumer spending has remained high.
Sadly, there are cracks in some of the other economic indicators. For example, many high-profile employers have announced layoffs. Microsoft (10,000 worldwide), Amazon (18,000 worldwide), Goldman Sachs (3,200), Meta (more than 11,000), and so forth.
Many experts still anticipate the US sliding into a recession in 2023. While the economy is weakening, it's too soon to say how bad. or for how long, things will get.
Smoke summed up the current economy this way: "The economy's fundamental issues are 40-year highs in inflation and, as a result, 20-plus year highs in interest rates as the Fed tries to slow the economy to bring inflation down to their 2 % targets."
Pros and Cons of Buying an Electric Car Now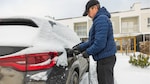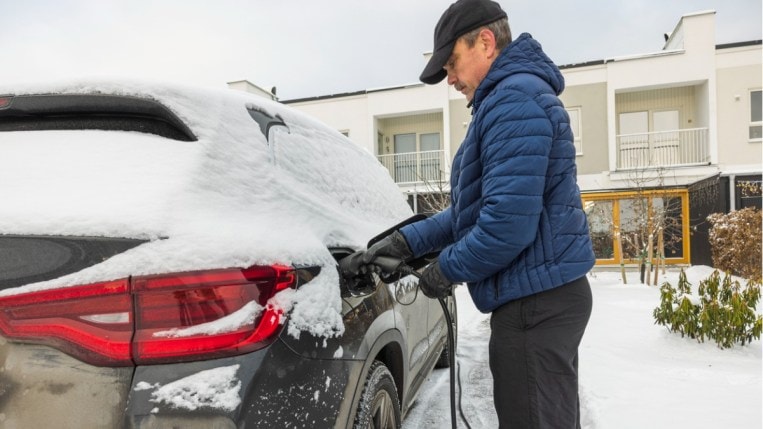 We've tried to avoid wading too far into the weeds; however, itemizing the pros and cons of buying an EV now should clarify things a bit more. Remember, these pros and cons aren't based on whether you should buy an electric car at all. These are based on buying an electric vehicle now rather than waiting a year or more.
Pros
Interest rates – If interest rates drop significantly, it won't be until much later in the year. In the meantime, they could potentially increase. Unless you are willing to wait another several months or a year, more than likely today's interest rates are the best we'll see probably until sometime in 2024.
Suggested retail prices – Today's average EV price is far out of reach for the average consumer. However, particularly if you are shopping for a Tesla, today's prices are likely as good as they are going to earn at least in the short term. If your heart is set on an electric car, where pricing is concerned, now may be as good a time to act as any.
Revitalized tax credit – For many, the best time to buy an electric vehicle was before some of the new tax-credit regulations went into effect. However, we are now in 2023. The good news is that the new rules once again make some electric cars eligible. For instance, under the old rules, GM and Tesla had capped out, exceeding the 200,000 EV sales limit. The new rules eliminate that cap, making Tesla and GM electric car models eligible for up to $7,500 tax credit again if consumers meet the price and buyer-income limits.
Shaky economy – We aren't economists and certainly don't have a crystal ball. We have no better idea than you what the economy will do over the next 18 months or two years. However, if we were to lay down a bet, it would be that the economy would worsen before it got better. If we are playing the odds correctly, that means demand for all new cars, including electric vehicles, will drop, inventories will increase, and, even if the MSRPs of electric cars don't go down, dealers will be willing to negotiate lower prices .
Cons
Range – Although we didn't mention it earlier, range anxiety is still among the more cited reasons (58% of Americans), according to a AAA car club survey from July 2022. What does that have to do with whether you should buy now? Nothing, really, other than the electric car's range increased significantly in the past decade. Although batteries remain an inefficient means of storing electric energy, they are becoming more efficient as time passes. Consequently, it's likely you will be able to buy an EV with a longer range a year or two from now than you can today.
timings – Regardless of which model you may be considering, now is not the best time to buy a new car, and really, any new car, electric car or otherwise. Prices are high, interest rates are high, and the supply of the most new models is still tight. If you don't absolutely need a new car right now, you may do better staying on the sidelines for a while.
Tax credits versus rebates – Although the new regulations removed the sales cap, allowing many EVs that meet the new price limits to qualify for up to a $7,500 tax credit, you might want to wait a year. why? Because on Jan. 1, 2024, you can take that $7,500 credit as a cash rebate. That is, the dealer will use it to reduce the transaction price of your electric car of choice if it qualifies under the new rules, and if your income level allows you to qualify. It will follow the same price limit rules of today's tax credit, but it means you will get up to a $7,500 break on the upfront cost. You can finance less, meaning smaller monthly payments and less interest paid over the life of the loan.
Supply and variety – We can't predict when the supply of electric vehicle models will significantly increase. However, an increase to more normal numbers is inevitable. When that happens, dealers will be more open to negotiating deals. Similarly, at the time of this writing, 40 all-new EVs are scheduled as 2023 models. These will come from a variety of manufacturers like Jeep, Nissan, and Subaru, as well as Fisker, Toyota, Cadillac, and Mercedes-Benz. If you can't find what you want now, the odds are good you will be able to by the end of 2023 or sometime in 2024.
What Would We Do?
If budgeting was our number one concern, we'd wait a year. We think the supply will increase, transaction prices will go down, and we like the idea of ​​getting the government's incentive of up to $7,500 upfront on a new vehicle. Even if meeting a budget isn't an issue, we like the bigger variety of models another year will bring. It's a roll of the dice on what the interest rates will do. However, with many models taking several months or a year to arrive after putting down a deposit, you may not avoid an escalating interest rate if it continues to rise.
On the other hand, if we were in a position where cost wasn't a factor and we could wait until filing our income tax to take advantage of tax credits, we might buy now. This is particularly true if we had our eye on a Tesla Model Y or any EV models currently on sale.
Read Related Articles: